Home Talks, Tours and Lectures
Events
£40.00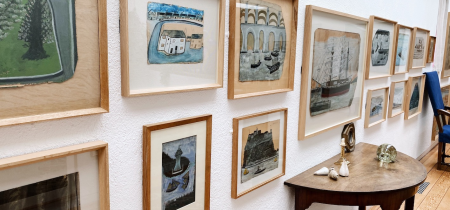 Guided House Tour
Private Guided House Tour at 10.30am
Join us for an exciting opportunity to experience the Kettle's Yard House before we open. Your group will have a private, in depth experience with one of our knowledgeable Visitor Assistants, as they tell you more about the history of the House and discuss some of the objects and artworks on display.
When you book a Guided House Tour, your ticket will cover up to six people.
Find out more
Book now
FREE
Formae Mutatae – A discussion on image, transformation and myth in Linderism, 2 October 2020, 5.30-6.30pm
Linderism Panel Discussion
Join us for an online panel discussion exploring transformation and otherness through Linder's mythic and classical references in her photomontages. Artist Linder Sterling will be in conversation about her work with classicist Professor Katherine Harloe and curator Dr Amy Tobin, chaired by Alina Khakoo.
Find out more
Book now
FREE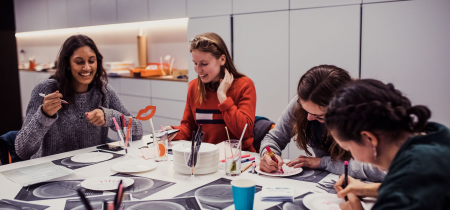 Circuit Virtual Social, 6 October 2020, 5-6pm
Online Circuit Social, 6 October 2020, 5-6pm
Join artist Harold Offeh for fun, creative activities to get you inspired and connected. Make, draw and think with new people – and join in the conversation: what does being social mean right now?
The session is a chance to find out more about Circuit, the young people's programme with Kettle's Yard and Wysing Arts Centre.
Find out more
Book now